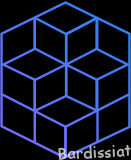 Hany Bardissi
IT Professional

IT professional with vast experience in many aspects of the Information Technology spectrum.
Custom Design websites


WordPress is a fastest growing Content management platform, used by major online companies. it is also a smart alternative for smaller companies for online stores. Your online store can be up and running within two weeks.
Tailored and customized introductory beginners' tutoring in :
HTML
CSS
JavaScript
WordPress
IT Professional, spent 30 years working for a number of Large IT International corporations.
We believe that small business should be given the chance to make their online presence in order to fairly complete and stay in business.